EXTERIOR
Recommend Package TRD has set the best aerodynamic balance with below listed parts
Front Spoiler
Newly designed Front spoiler to match with minor chage bumper cover. (with or without LED)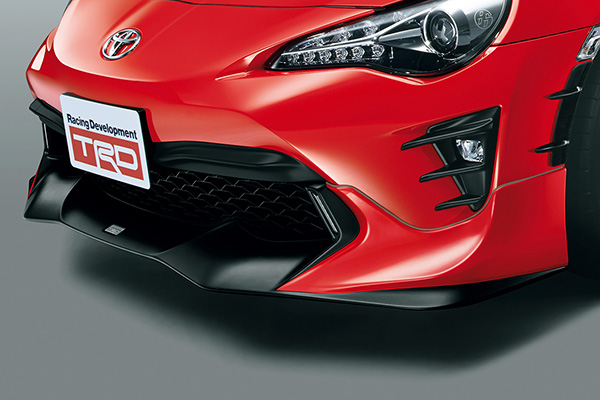 Side Skirt
New tapered design gives optimized aerodynamic balance.
Locker mall covered shape holds the body lift.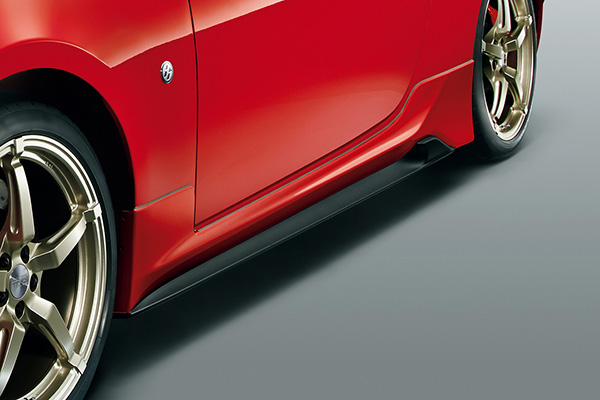 Rear Bumper Spoiler
Two piece structures with a diffuser design (lower side piece) to improve
aerodynamic balance. (Current Rear Diffuser is not compatible with this spoiler)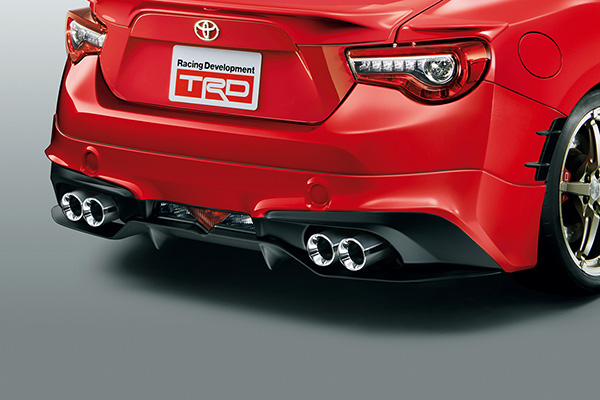 Aero Turbulator
Rubber made fin type installed to front and rear wheel house.
Improves straight line stability by speeding up the side air flow.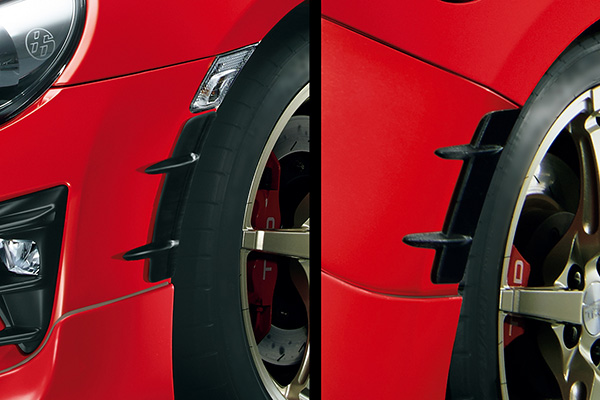 Side Stabilizing Cover
Rectify the side air flow by filling the side window and body gap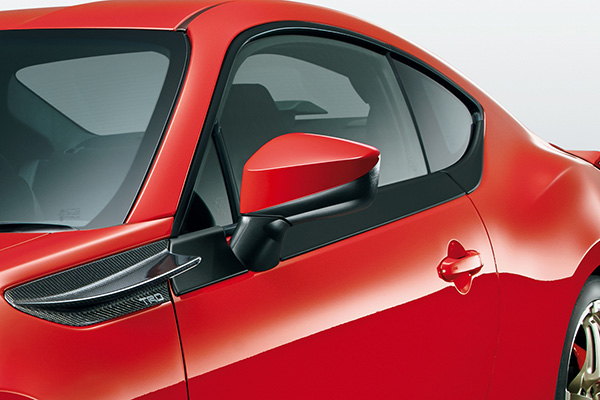 18 inch Alloy Wheel (Forged) «TRD SF3»
New designed Forged alloy wheel. Color: Champange gold. Weigtht is 8.2kg/per wheel .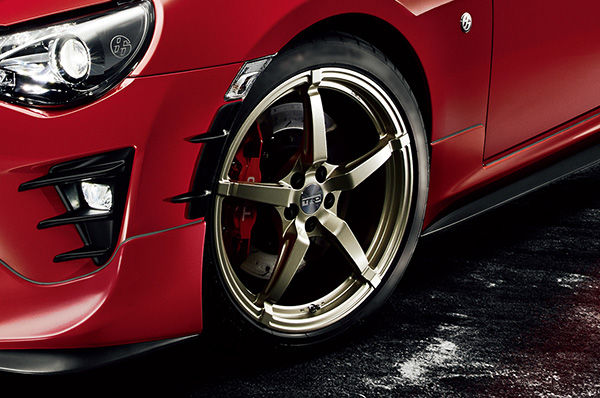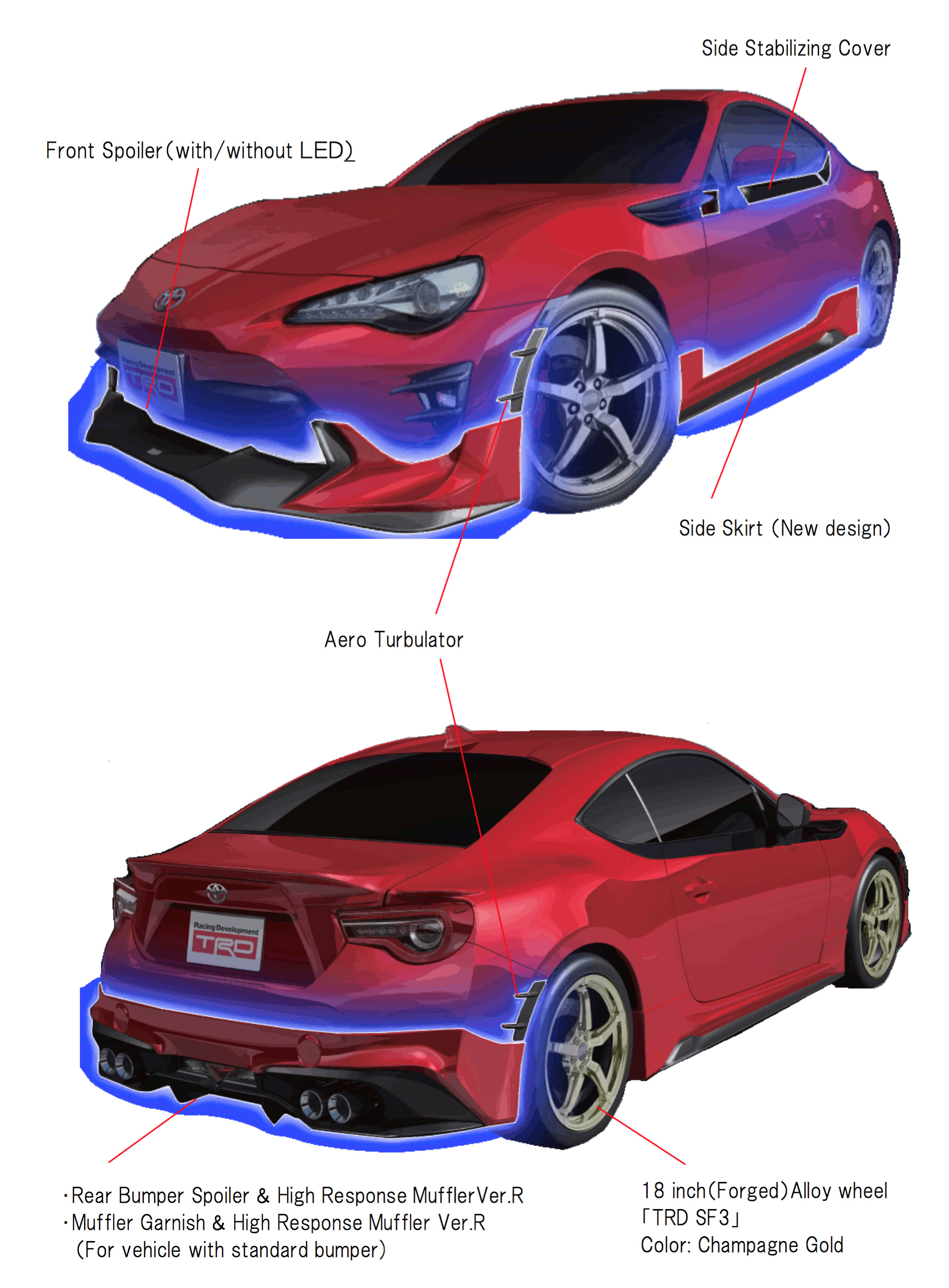 PERFORMANCE NEW ITEMS
MCB (Motion Control Beam )
Improves riding comfort and rigidity feeling. Also it has a sense of existence in the engine room.
Easy installation and can be installed with TRD Front Strut Tower Bar (MS324-18001)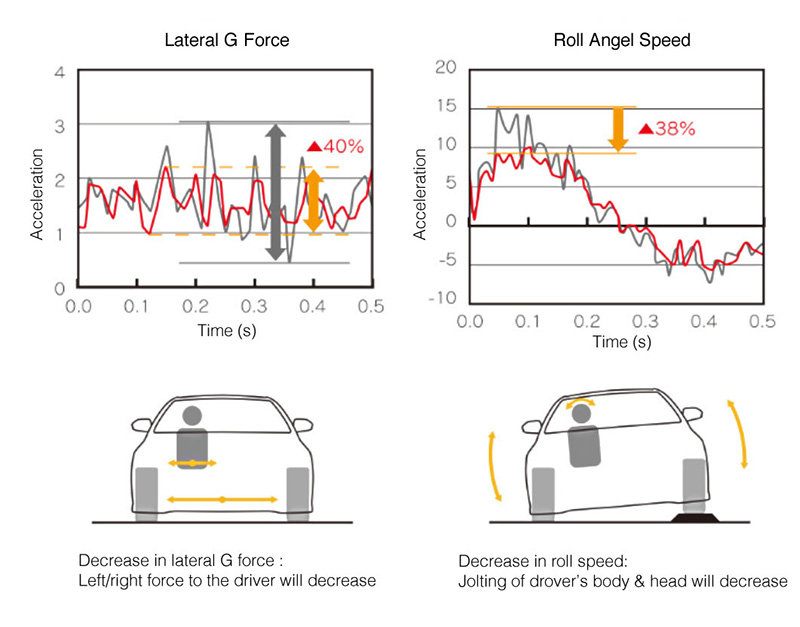 New Full-length Ride Adjustment Suspension Set (Shock Absorber & Spring Set)
Newly designed Suspension kit.
Same 40-stage damping force adjustment mechanism, addition to that DLC(Diamond-Like carbon) is coated to the shock absorber . This will gives a high quality riding by low friction and smooth movement of the shock absorber rod. Also increased oil capacity makes stable damping performance.* Comes with straight shape spring and Pillow-Ball Upper Mount Set.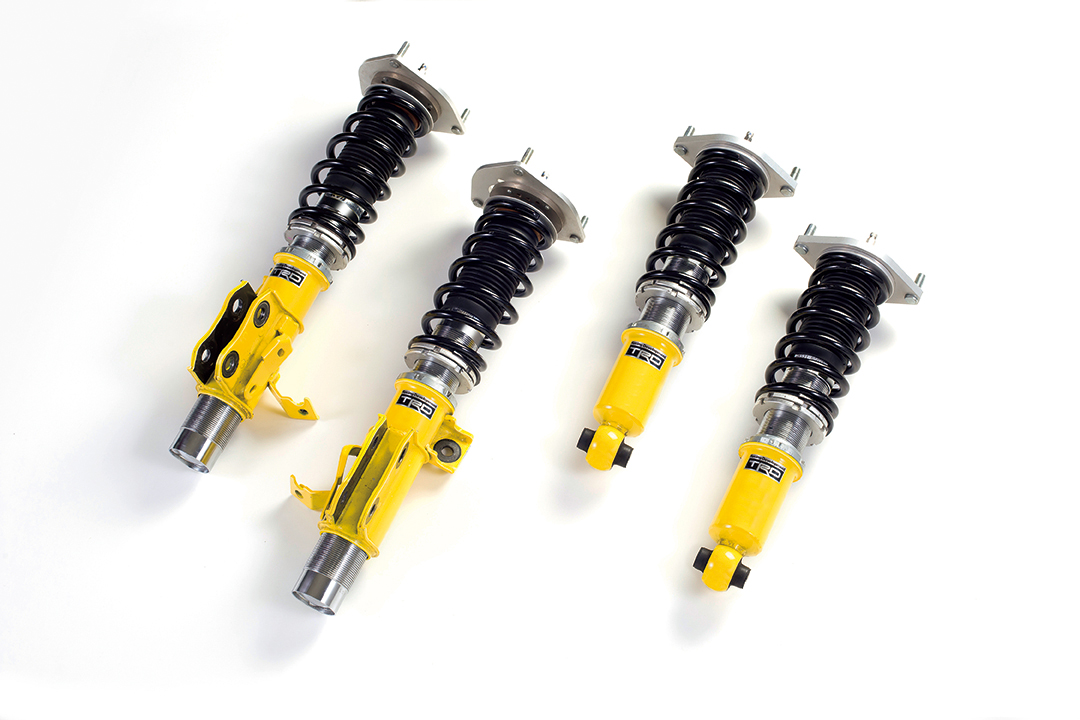 Digital Gauge (Tire pressure and tempeature)
Easy measured tire air pressure and temperature by putt ing the Receiver close to the TRD Air valve. Compatible with ;
・TRD SF3 Forged alloy wheel (not compatible with TRD SF2 forged 18inch wheel)
・TRD TF6 Casted alloy wheel
・Genuine 86 16 and 17 inch alloy wheels (not compatible with steel wheel)
* Note: Necessary to confrim each countries radio law and notification.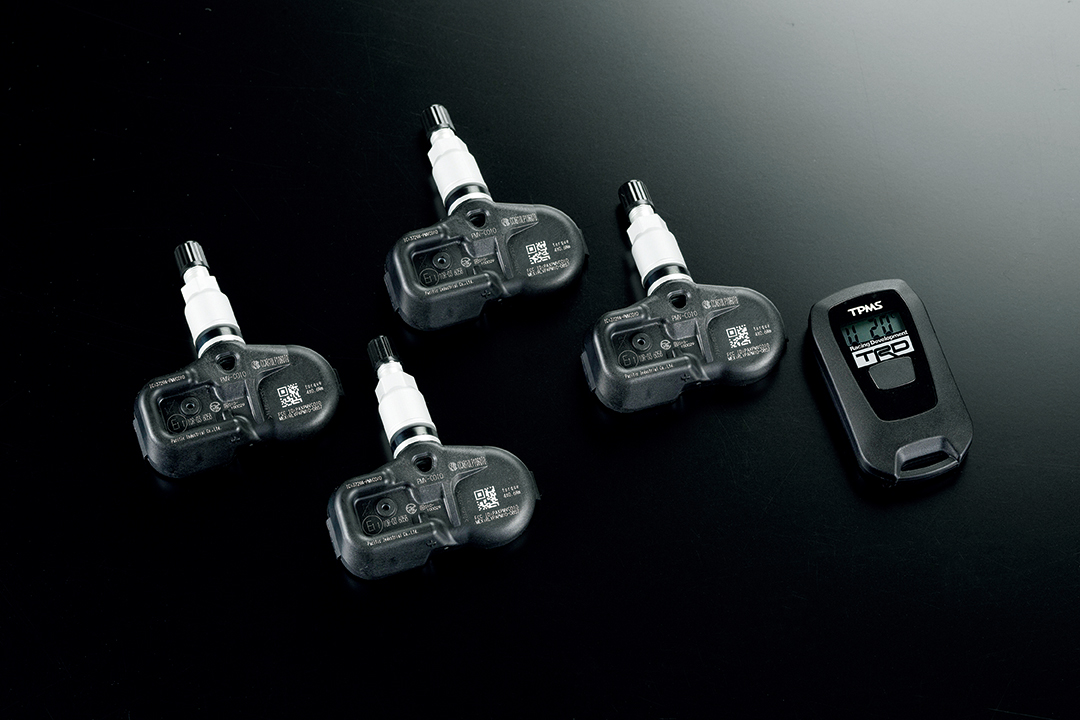 Flexible Draw Stiffener
The Flexible Draw Stiffener links the underside of the floor and the side frame to enhance the following capability of the suspension and thus improve initial response to steering and stability when turning. Providing improved handling stability and a more comfortable ride. Not compatible to install with TRD Member brace set.