Carbon power / Advanced power, achieve a high suction efficiency employs a stainless steel mesh filter.
The suction area adopted M folding conical body can be maximized, balance suction efficiency and dust collecting performance at a high level.
Carbon shield that employs a large-diameter funnel prevents heating of the filter body block the periphery of the radiant heat
successfully to suppress an increase in intake air temperature.
Heating of the shield itself by a shield made of carbon is also suppressed.
A combination of carbon shield and red anodized aluminum, also contribute to the dress-up of the engine room.
Customers using core type air cleaner of BLITZ is, by buying CARBON POWER body
upgradeable to CARBON POWER AIR CLEANER. ※
The stainless steel mesh filter employing filter portion washable. Its performance is semi-permanent.
※ You can upgrade only agreement model where there is a ADVANCE POWER settings.
Product Features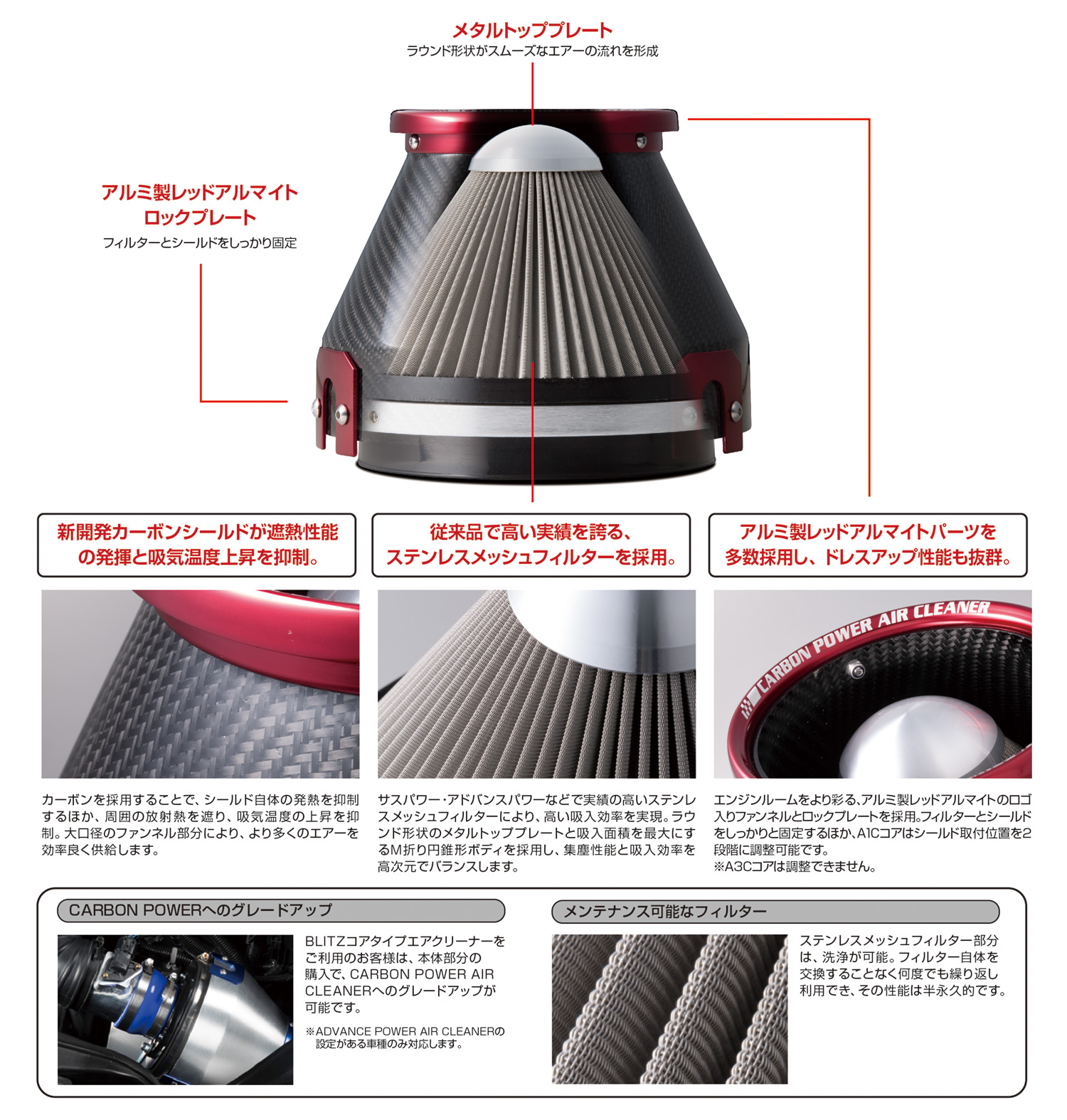 Vehicle mounted image
CARBON POWER AIR CLEANER core size